Skeet/Trap/Sporting Clays Instruction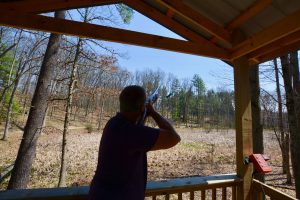 Group or private lessons are available with the first lesson normally being 2 hours long. We start at the beginning with eye dominance and gun fit and then we develop a plan on how we are going to break the targets. Everyone can improve with proper instruction.
Call KCCL for pricing and more details at 616-676-1056 or contact us from the contact page.
Mark Jacobson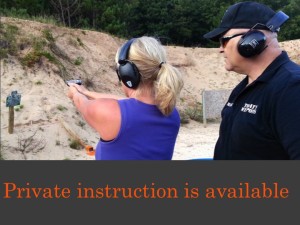 Mark Jacobson has 37 years of experience in firearms instruction between the Kent County Sheriff's Department and the United States Military Police. He is also an NRA certified instructor. In 1993 he began Today's Weapons to be able to bring knowledge and expertise to our community for safe use and maintenance of firearms. He greatly enjoys instructing his students whether it be beginner or advanced, man, woman or child; he simply wants to insure every student finishes his classes with a good understanding of their weapon and environment in which it may be used.
Angela Diesel of Gun Girl Training
http://www.gungirltraining.com/
Angela Diesel founded Gun Girl Training because of a need to share her passion for shooting with you. Angela is a certified instructor with the USCCA but her background with guns might not be what you would expect for an instructor. Raised to be afraid of guns, it was not until five years ago that Angela decided she wanted to learn how to shoot a gun. Her journey from novice to instructor was a roller coaster of trials and tribulations. From learning to shoot, to helping people on the range to well trained instructor. Being a female in a man's world, she wants to help both female and males experience their amazing journeys by helping guide them without judgement or experiencing fear. Her signature class, Beginner Pistol and Beyond, will help guide you into the most important aspects of shooting with confidence.